How RadReads' founder and CEO works async
Khe Hy on walking away from his "dream job" on Wall Street without a plan, how he's building a business based on his values, and why surfing every day is a sign of true wealth.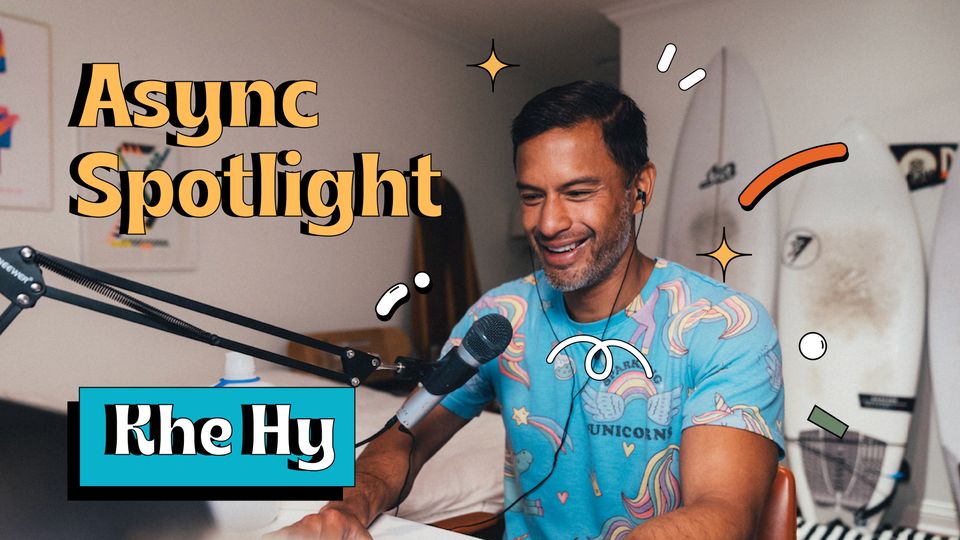 Hey async-ionados –
To all the Americans out there, hope you had a wonderfully relaxing and fully disconnected Thanksgiving. And for everyone else, hope you're finding ways to use the flexibility of async to fit in as many World Cup matches as humanly possible 😉
This week, we're back with an async leadership spotlight from Khe Hy, the founder and CEO of RadReads. After 14 years grinding at his "dream job" on Wall Street, Khe quit with zero plans for what was next. As a new father, all he knew was that he couldn't keep showing up as 90% of himself at work and at home.
I love Khe's story because it drives home that how you work inevitably becomes how you live, and that async can help you show up as your fullest self in every aspect of your life.
For a breathe of fresh air, I highly recommend
watching this full creator profile of Khe
by ConvertKit and
subscribing to his newsletter
on purposeful productivity.
Until next time,
Becky and the Twist team
P.S.
Tomorrow (Dec 1) at 2pm EST, Khe is doing a live productivitiy coaching session with Amanda Natividad, VP of Marketing at SparkToro, where he'll be teaching her to apply his "$10,000 work" framework (more on that below).
Sign up here for free
. I'll be attending just to see these two rad humans chatting it up.
Name: Khe Hy
Location: Los Angeles, CA
Title: Founder and CEO
Company: RadReads
Number of employees: 6
From how many countries: 3
Across how many time zones: 3
Hello! Tell us a bit about yourself
‌‌I'm the Founder and CEO of RadReads, an online education company that helps professionals lead productive, examined and joyful lives.
I blog about reimagining your relationship with time, work and money, and I teach Supercharge Your Productivity and created the $10K Work Productivity Framework.
Before founding RadReads, I spent 15 years working on Wall Street and became one of the youngest Managing Directors at BlackRock. At 35 years old, I experienced a "third-of-life" crisis and quit with no plan.
All I knew was that I wanted to be a digital entrepreneur. RadReads started as a newsletter and over the past 8 years it's evolved into a 6-person business that is fully remote and favors asynchronous communication.
What does a typical workday look like for you?
‌‌7am: wake up and meditate (no alarm, ever!)
7:20am: get kids ready for school drop off at 8:15am
8:30am: 30 min call with European colleagues/prospects (not every day)
9am-11am: Surf time. (Mother nature is a fickle beast, so I've got to leave a large window open to accommodate for wind, tides and when my buds are going out.)
11-11:30am: scheduled slot for $10K Work, usually "thinking" time for larger strategic issues.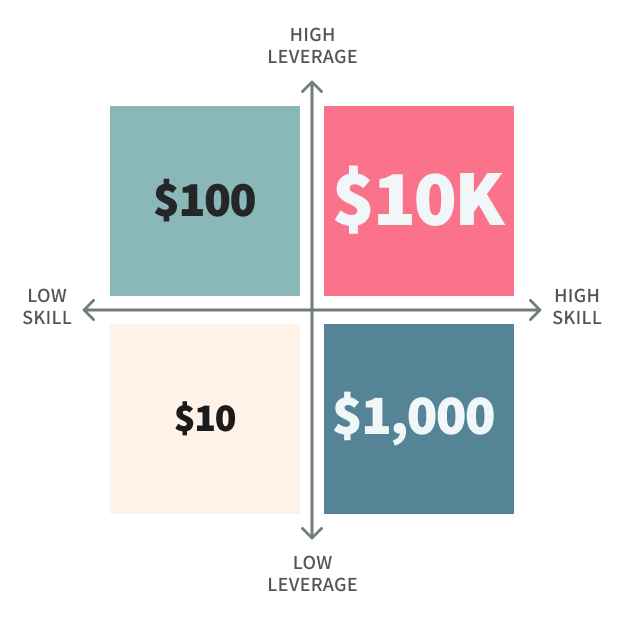 11:30am-5:30: time-blocked to provide flexibility for any internal meetings, one-on-ones, business development and networking calls
6pm: help kids with homework, eat dinner, and get kids ready for bed
7pm: 30 minutes of cleanup (mostly Slack and email messages)
7:30pm: turn off all devices
9:15: meditation
9:45pm: bed
Time you typically spend in meetings per week:
4 hours of meetings a week (since I have 4 direct reports).
1-2 other meetings per day, usually for business development, partnerships and CEO support.
No meetings on Fridays.
I spend the rest of the work day writing, responding to colleagues, and thinking.
How would you describe async collaboration to someone unfamiliar with the concept?
It's an abstraction away from a typical workday (or even a work week) that focuses on outputs, deliverables, and timelines rather than hours worked. It's bolstered by a high degree of over-communication and a high level of trust.
What's the biggest benefit your company gets from working async-first?
It enables us to live our core values, particularly:
"We work to live, we don't live to work."
(Here's our full list of values.)
Asynchronous work helps us live our lives to our full potential. For some teammates it's the combination of their responsibilities as parents, the freedom to travel, creative expression through projects/hobbies and a heavy dose of self-care.
There's a lot of freedom - no concept of a workday and very few meetings. Our culture is built on trust and transparency.
What's the biggest benefit you personally get from working async-first?
As the founder, I've always said that "true wealth is never feeling rushed." (I've also said, you're not rich if you're constantly checking something.)
The author and spiritual teacher Tara Brach has a fantastic definition of love: "Love is the fullness of presence."
I strive for peace and presence in my daily life. I want that for everyone in our company (and, the world writ large.)
I want to minimize the chatter and noise in my mind, so that I can show up with the fullness of presence. I want to always show up with love for my fellow human beings.
Biggest challenge of working asynchronously? How have you and your team overcome (or tried to overcome) it?
Many of the teammates have not met each other in person — the serendipity that normally happens over the water cooler or just being next to a person is very hard to replicate virtually. (And it can feel forced).
It can also be hard to develop personal relationships because we're so precise about how we work. We try to fix that with virtual social events — coffee breaks, co-working breaks and home tours, but it's definitely been a challenge.
One piece of advice for team leaders who want to create a more async culture on their team:
The philosopher Carl Jung said, "Until we make the unspoken spoken, it will dictate our lives and we'll call it fate."
Since humans are social beings, our interactions are dictated by norms. Holding the door shows respect. Nodding your head in a meeting, shows agreement. Eye contact builds trust. A quick response demonstrates commitment.
Many of these norms are established during micro-moments at the office. After a meeting. During a lunch walk. Or at a happy hour.
With remote teams, those micro-moments don't exist — which means you have to go out of your way to document them. It can feel tedious and engineered, but your team needs to understand them to avoid conflict, build trust and find a collaborative groove.
We have a 17,000 word document called How We Work that documents these norms. New team members receive a "cheat sheet" and over time they find the specific clarifications so that they never have to second-guess themselves.
Favorite way to say no to a meeting…
I have a Text Expander that says:
I'm sorry I can't meet right now, I'm focused on [INSERT REASON]. I know that if we were to meet, I wouldn't be able to give you my best energy and that's not fair to either of us. I hope you understand.
Favorite virtual team bonding activity…
As a bunch of productivity nerds, we love testing new tools. Each quarter, one of us picks an app to share with the group. We get giddy both planning and attending this event.
How do you like to recharge or take a break?
I meditate twice a day and surf daily. I take advantage of Southern California weather (ahem, 70 degrees, sunny, and no humidity) by getting outside, riding my beach cruiser, taking a quick walk for a phone call or to pick up my kids.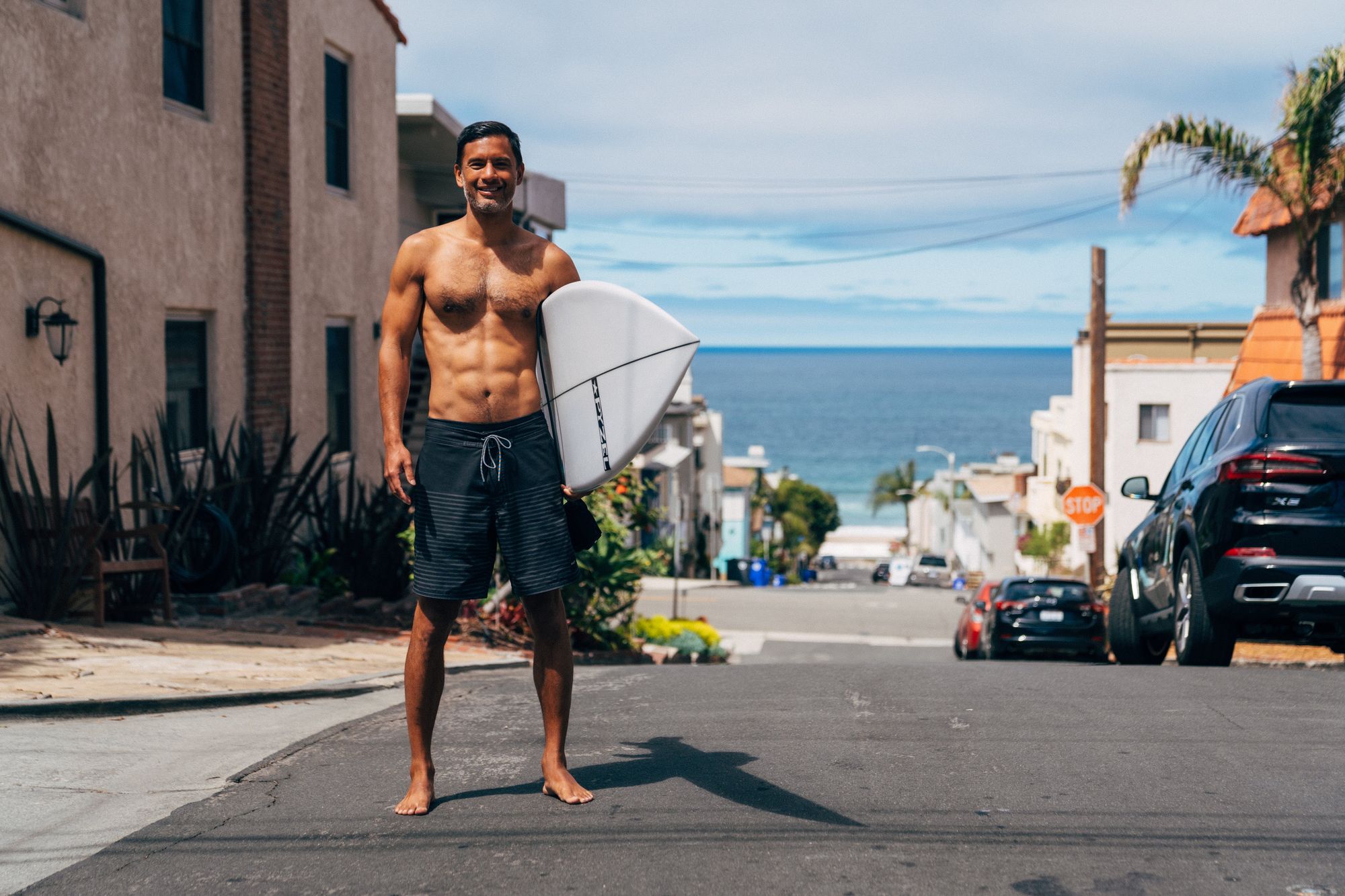 Best home office upgrade you've ever made…
DSLR camera with a lens to make my Zoom calls and video extremely easy to record. A close second is my iPad Pro which helps me take Zoom calls from all the different nooks in my home, based on my mood.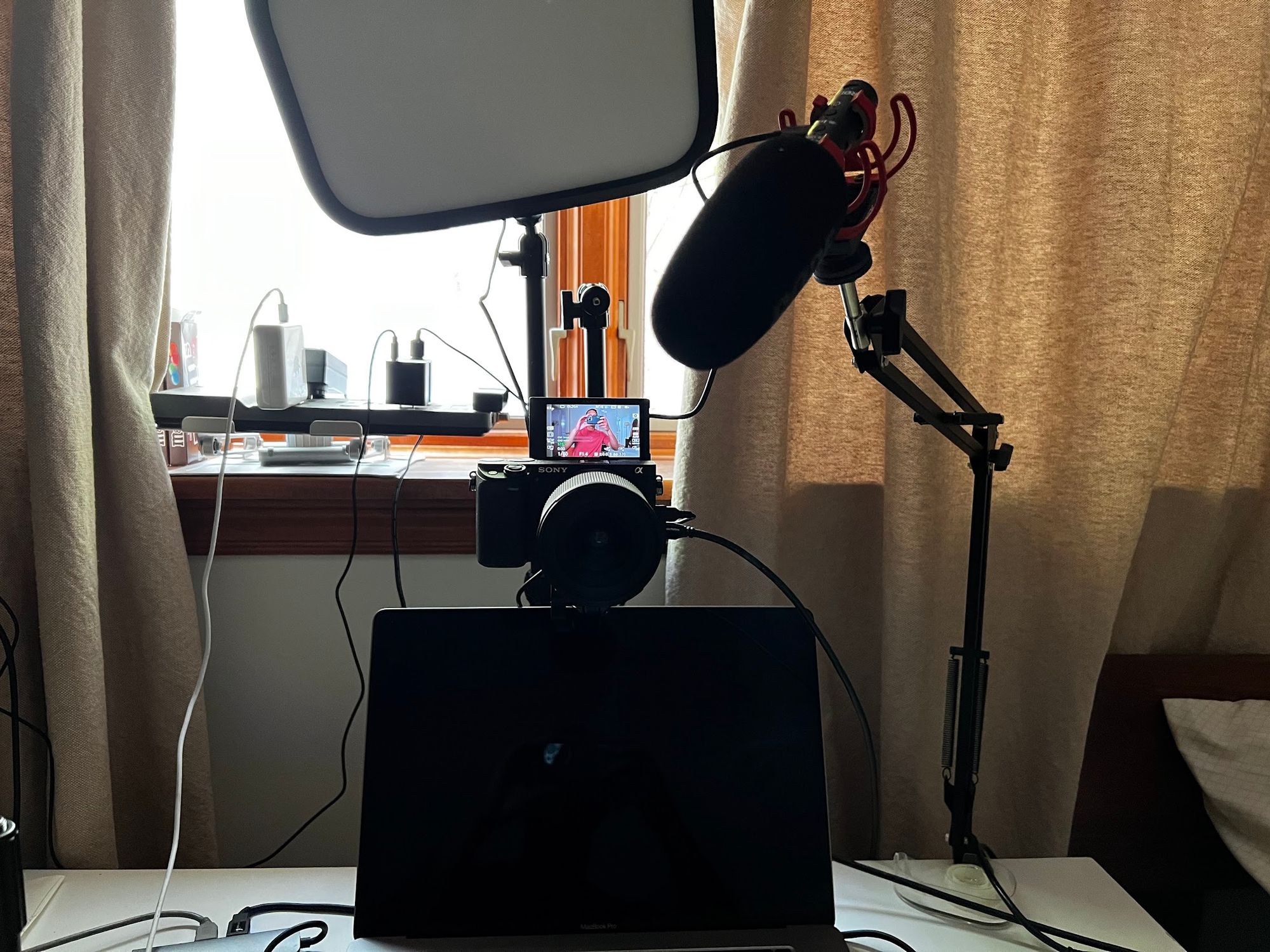 Something that's changed the way you approach work/life…
Every time I feel conflict or discomfort, I investigate the source. I then ask myself: does it come from one of my insecurities? Or something that has gone unsaid?
From there, I take action by observing if I have an unmet or unfulfilled need, which then enables me to communicate with others with confidence, clarity, compassion, and directness.
Or, said differently, I deal with my own stuff before I bring it to someone else.
More on how RadReads collaborates asynchronously…
Here are some selections from our How We Work Document:
Our Foundational Principles:
We work to live, not live to work
Our family, friends and personal well-being always come before work
We trust that our colleagues understand their responsibilities and commitments without micro-management
We respect each others' attention and always favor asynchronous modes of working
We strive to log off completely when not working.
We always invest a little bit of time to make our colleagues lives easier (regardless of our title)
We have clearly defined and transparent goals, priorities and expectations
We deliver direct and timely feedback, without sacrificing genuine care for one another
We see each other as human beings, not just workers — our work environment is anchored by respect, compassion and empathy
Our Communication Norms:
We use email for external communication with clients, students and vendors
Used for FYIs
Sharing articles, tweets, etc.
Internal call scheduling
Slack is our principal internal communication tool - used asynchronously, and not as an all-day live chat
All teammates check in at least once per day
Respond to DMs within 24 hours
For messages that are FYIs or status updates, it's appropriate to respond with 👍 or 👀 emojis.
How we use "document inboxes" instead of Slack and email:
Team Members are encouraged to have an "Inbox" on their personal Notion dashboards to process any quick captured tasks
Each Team Member may create a "[name] Workflow" Domain to assign tasks such as weekly reviews and one-off tasks
Other resources:
---
Connect with Khe on Twitter and join him tomorrow for a live productivity coaching session with Amanda Natividad.
You're reading
The Async Newsletter
– a publication and community dedicated to making sure the "future of work" doesn't repeat the mistakes of the past.
Join 7,208 members
who are re-imagining what work could be.