How SparkToro's VP of Marketing works async
Amanda Natividad on killing the "status update" meeting, maintaining remote work boundaries, and taking time to refill your cup.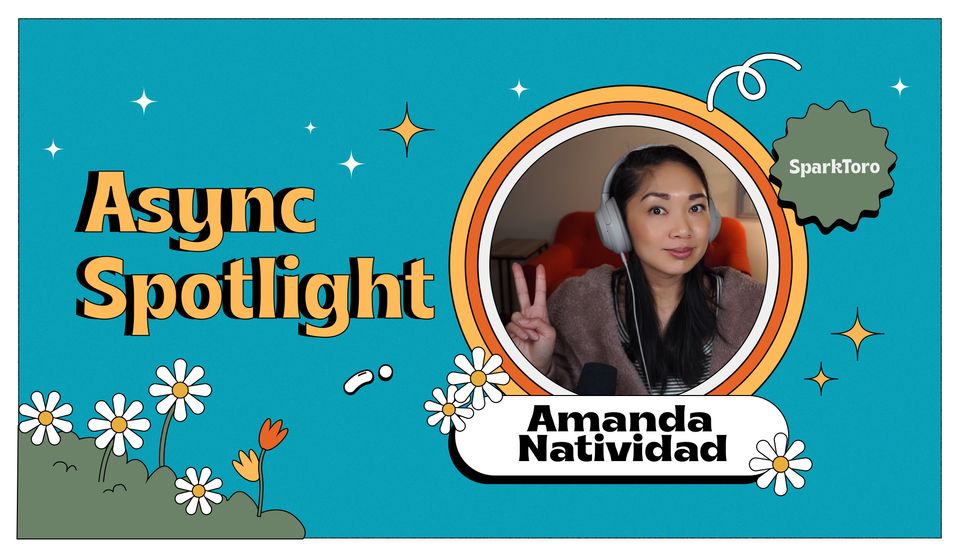 Amanda Natividad is everywhere. At least that's what it seems like if you happen to occupy the tech marketing corner of the internet.
She's like a new word you hear once and then start seeing all over the place – the expert quoted in an industry publication, the interviewee on a podcast, the panelist in a webinar, the author of
a viral Twitter thread
(or several) that keeps showing up in your timeline.
The thing is, it wasn't always that way. As Amanda put it
in her newsletter
:
"I've been laid off. Furloughed. Funemployed. Unhappy in a job. Underworked. Overworked. At this point, I've applied to maybe a thousand jobs over the years. And the overwhelming majority of the time, I couldn't even get a screening interview."
In her current role as VP of Marketing at audience research software startup
SparkToro
, she's taking control of her work and career on her terms and thriving. I'm beyond thrilled that she agreed to this interview for The Async Newsletter, and I hope you appreciate her perspective on async collaboration and navigating a healthy relationship with work as much as I did.
Until next time,
Becky and the Twist team
P.S.
If you want to learn more about SparkToro's balanced approach to business and life, I highly recommend their blog post on
Hustle Culture vs. Chill Work
.
Hello! Tell us a bit about yourself
I'm the VP of marketing at SparkToro, a maker of audience research tools. We help marketers find their audiences' sources of influence — so the things like podcasts they listen to, social accounts they follow, YouTube channels they subscribe to, and websites they frequent.
Prior to this, I led marketing for the SEO content agency Growth Machine and I also built out Fitbit's B2B content program. I actually didn't intend to be a marketer, at least, not at first. I started my career in tech news, then tried to pivot into food writing, and along the way, stumbled into content marketing by way of subscription snack company NatureBox.
What does a typical workday look like for you?
8am: Get ready and take my kid to school.
9am: Breakfast, coffee, start the day, ramping up slowly with emails and any written communication.
10am-12pm: External meetings or webinar presentations.
12pm: Lunch
1-4pm: Deep work, more email, occasional meetings.
4:30pm: Pick up my kid from school and play together.
6pm: Make dinner
8pm: Bedtime for the kid. Any urgent and unfinished tasks for me.
11pm: Bedtime for me.
What's the biggest benefit your company gets from working async-first?
It means we're typically trying to solve problems on our own before raising a hand for help. It's not to say that we can't ask for help, but rather, when we do, we ask for very specific help. We're unlikely to email or chat each other with questions like, "I don't know X. What should I do?" What we might say instead is, "I've been working on X. But I'm stuck on Y for these two reasons. Can you help me by doing Z?"
What's the biggest benefit you personally get from working async-first?
I have a lot of autonomy with how I manage my energy. I don't have to worry about summoning the energy and pep for a standing Monday morning meeting. It means I can spend that Monday morning ramping up with a bunch of administrative tasks. Or I can take a few hours to deep-dive into a creative project.
Biggest challenge of working asynchronously? How have you and your team overcome (or tried to overcome) it?
Sometimes we miss each other! Even though we love not having standing meetings, we sometimes miss hanging out. We had our first in-person team meetup this past summer and had long planning sessions on big-picture projects. We're doing another similar meeting up in the middle of December. Having this dedicated time together helps us align on major goals and allow us to define big, longer term projects together.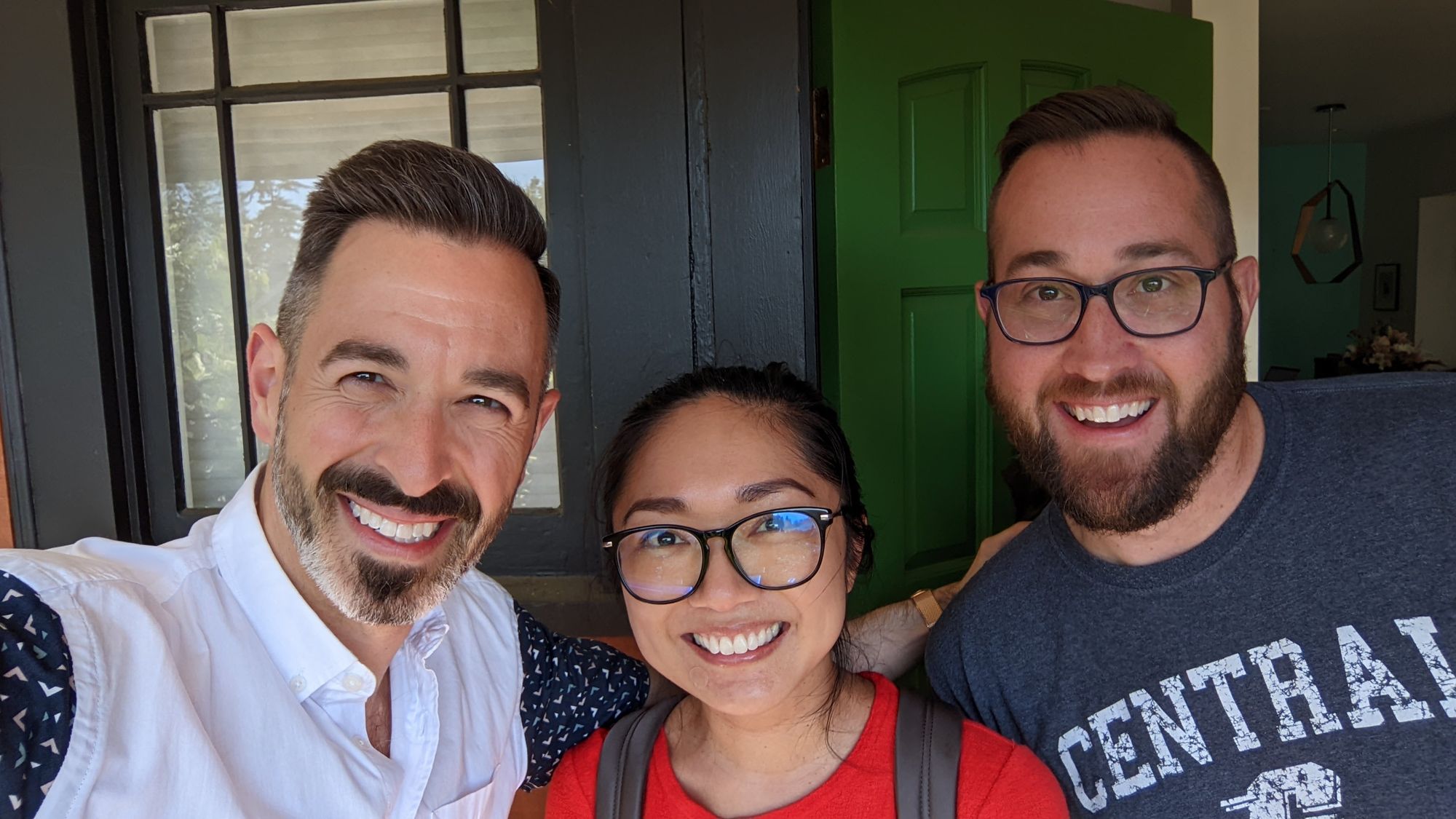 One piece of advice for team leaders who want to create a more async culture on their team:
Status updates belong in an email, not meetings. Meetings should be used for actual connection, whether it's picking apart an idea, having an in-depth discussion to clarify something, or just bonding.
How do you like to recharge or take a break?
I like grocery shopping on my lunch breaks. It gives me a good reason to leave the house and switch contexts for a bit.
Best home office upgrade you've ever made:
Having an external microphone. I personally use my mic mainly for podcasts and webinar presentations. But you don't need to be a company spokesperson to benefit from a mic. Mics just create better audio, which help you communicate more effectively in meetings. No one wants to hear a distracting, tinny echo.
Even the Amazon Basics mic (under $60) works pretty well!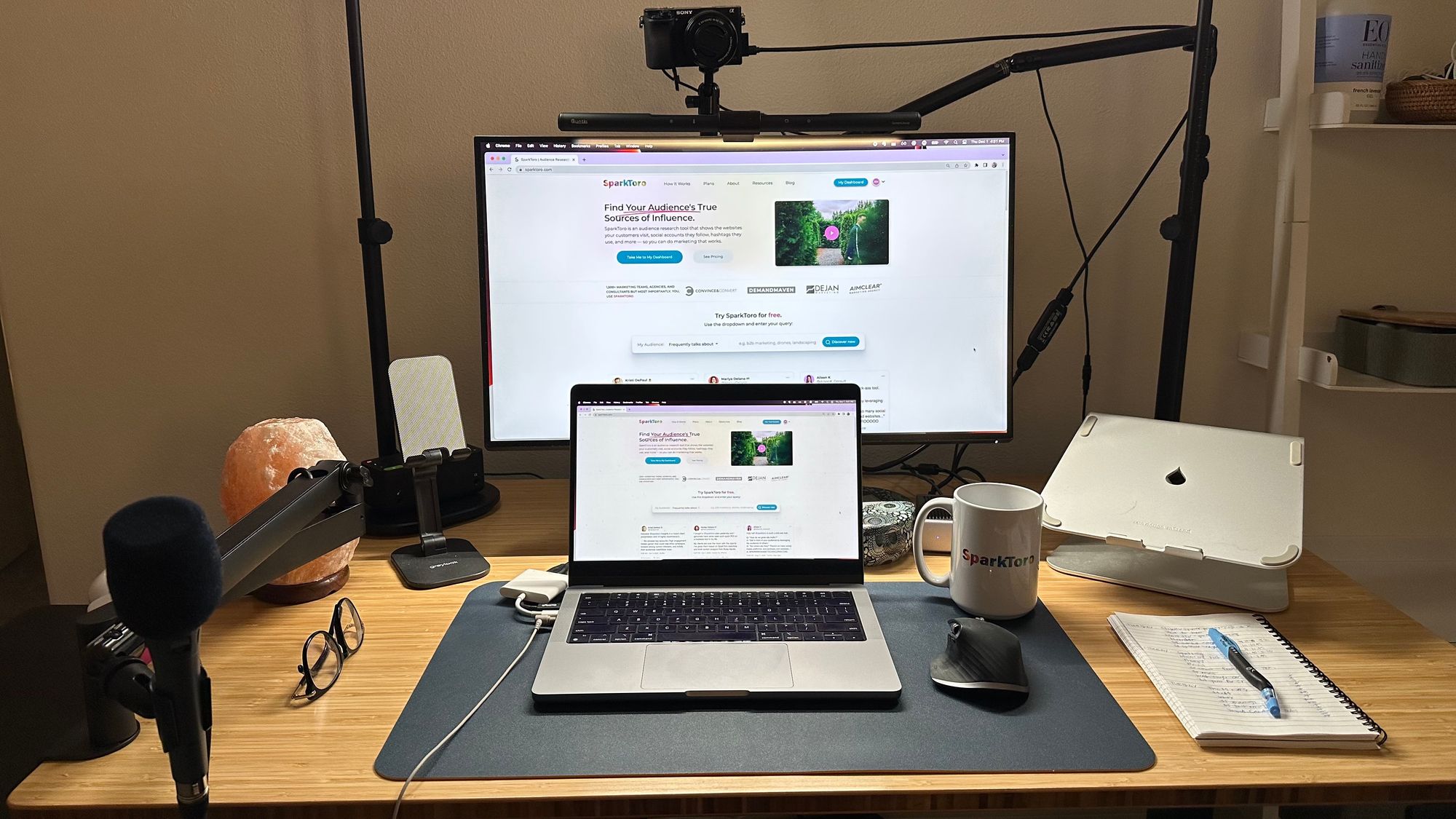 Something that's changed the way you approach work/life:
You can't pour from an empty cup. You can't give what you don't have. Something tricky about working from home is that it's hard to maintain boundaries. After all, if you can just whip open your laptop and complete a task at any hour of the day, you risk working all day.
So be sure to take care of yourself too. Make a list of all the personal things that matter to you — maybe it's maintaining your home or your health — and make sure you do something in service to those things regularly.
On the one hand, you might not have time to work out every single day (especially if you're working on a tight deadline for a project). But if you find yourself in a situation where you regularly don't have time to exercise, you might be doing too much work or spending a little too much time on things that don't really matter.
Do things to refill your cup. No one else can do it for you.
Enjoy this newsletter?
The best way to support our work is to share it.
Send your favorite issue to a friend. Discuss it with a coworker. Print it out and passive aggressively leave it on your boss's desk. We appreciate you helping to spread the word!