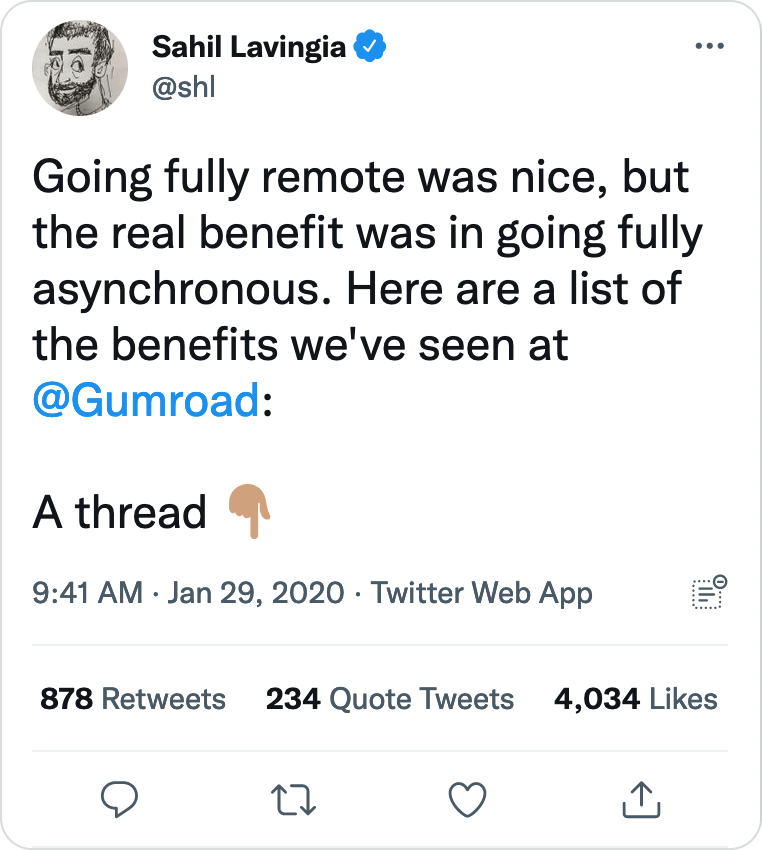 This newsletter is a gathering place for people who believe in the power of async collaboration to make our work and our lives less reactive, more focused, and more joyful. If you...
Are fed up with always-on work cultures that reward responsiveness over being good at your job
Crave fewer meetings and interruptions and more time for focus and creativity
Believe everyone should be trusted to work where and when it works best for them
Think that slower communication often leads to better communication
Know that hard work needs to be balanced with rest and disconnection
...you've come to the right place.
If that sounds like you, join us!
Get access to exclusive content (and the occasional async swag giveaway 👀) and exchange notes and ideas with like-minded people in the members-only comments:
We'll be publishing a fortnightly newsletter that will challenge us to think about work, collaboration, and productivity in radically new ways. A random sampling of topics we'll be exploring in future issues:
How individual contributors can push back on "face time" culture
Why the hybrid workplace is doomed
How to use async communication to combat groupthink
Some editions will be from our team and some from seriously awesome guest contributors who have influenced us.
Challenging the workplace status quo isn't easy, but it's a helluva lot easier together.
See you in the next issue,
Becky and the Twist team
---
What's Twist? Twist is an async messaging app for teams burned out by real-time chat, meetings, and email.
You don't need to use Twist to get a ton of value out of this newsletter and community. But if the topics we talk about resonate with you, there's a good chance the app will too. See what makes Twist different →
🌎 Built asynchronously by the fully remote team at Doist